Meeting space under a centennial oak
Espacio de reunión bajo un roble centenario
Location: Raventós i Blanc winery, Sant Sadurní (Barcelona)
Photographs in colour: Jordi Bernadó
The collapse and fall of the centennial oak offered the opportunity to think about on the relationship established between a symbolic tree, the place and its inhabitants.
El colapso y caída del roble centenario ofreció la oportunidad de reflexionar entorno a la relación que se establece entre un árbol simbólico, el lugar y sus habitantes.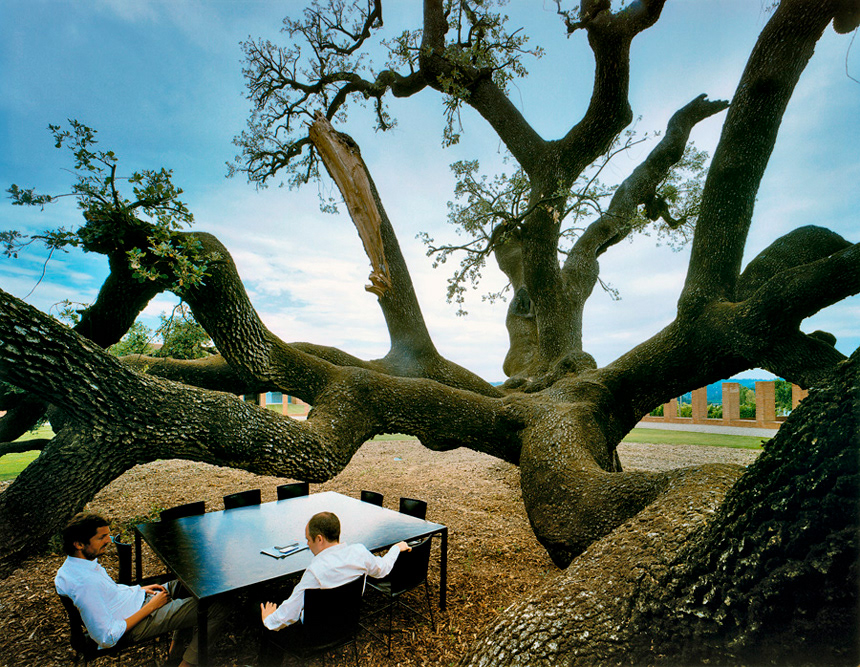 Taking the photographic concept of the "decisive moment", we find a "decisive space" between the tree trunks and the ground.
The proposal consists of placing a meeting table in this decisive space.
Tomando el concepto fotográfico del "instante decisivo", encontramos un "espacio decisivo" entre los troncos del árbol y el suelo. 
La propuesta se simplifica a situar una mesa de encuentro y reunión en este espacio decisivo.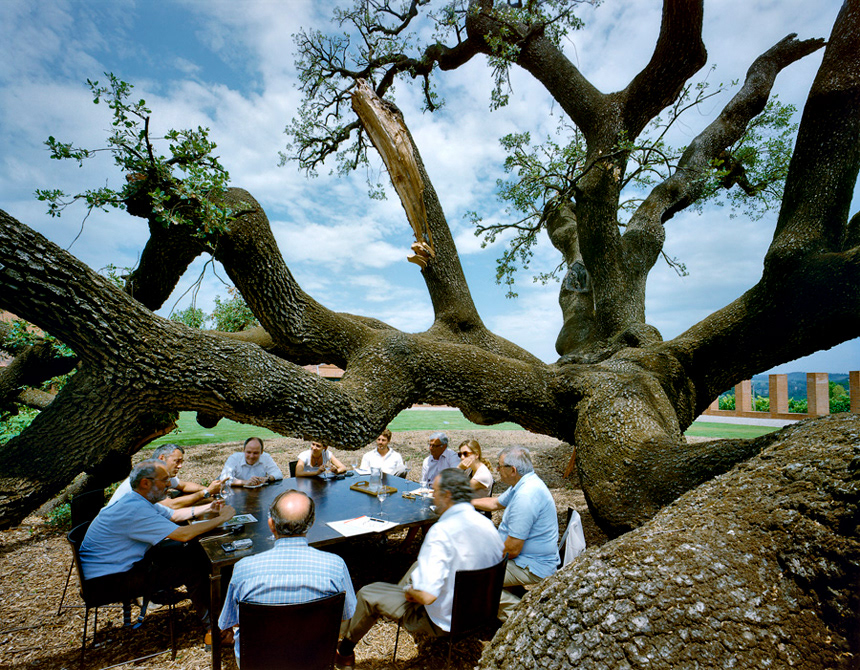 After the meeting, the table is removed.
Photography synthesizes the decisive moment of the encounter.
Finalizado el encuentro, se retira la mesa.
La fotografía sintetiza el instante decisivo del encuentro.